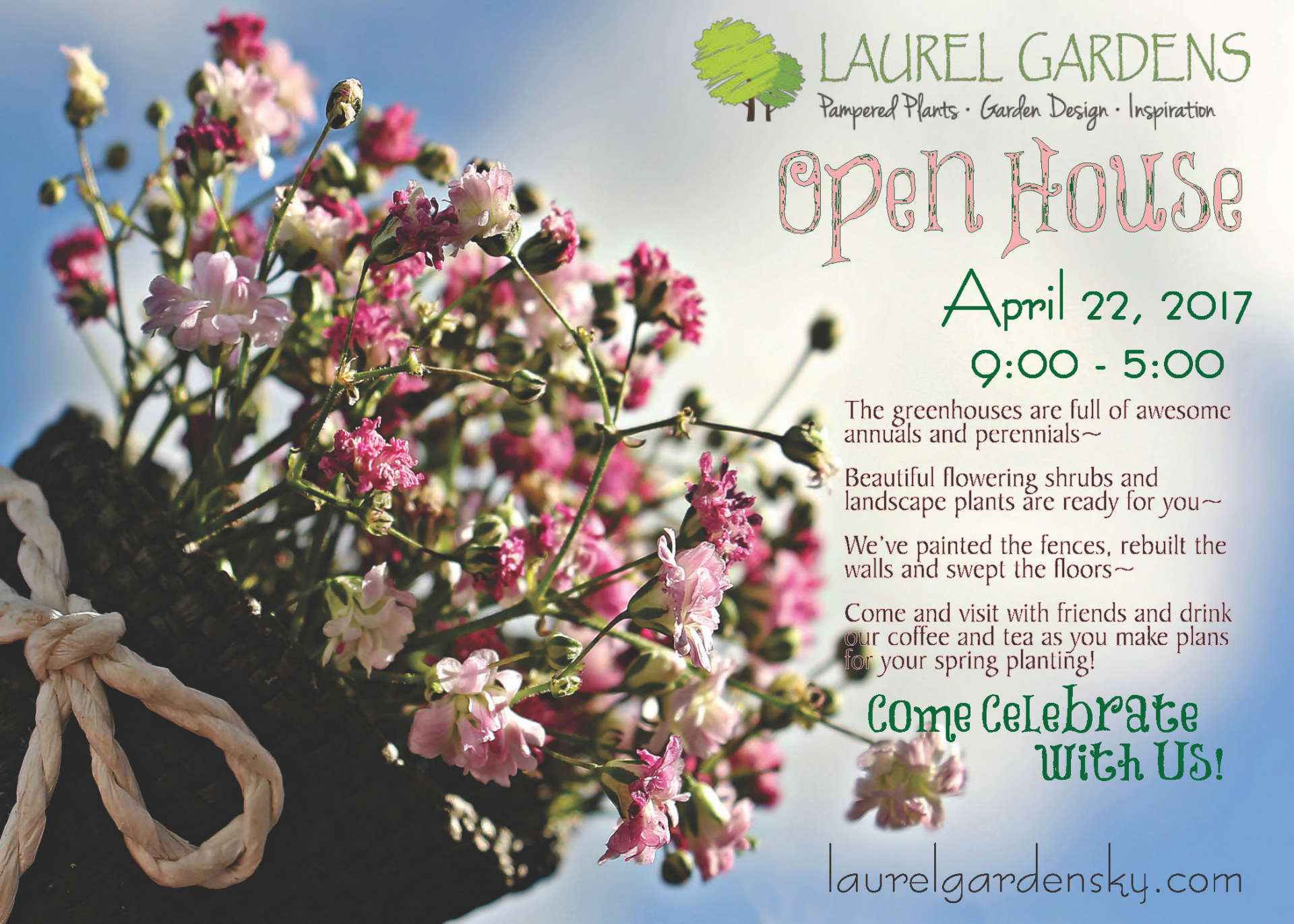 17 Apr

Open House – April 22, 2017
Come Celebrate with Us
You're invited to attend the Laurel Gardens Open House on April 22, 2017 from 9 AM – 5 PM.
The greenhouses are full of awesome annuals and perennials…
Beautiful flowering shrubs and landscape plants are ready for you…
We've painted the fences, rebuilt the walls and swept the floors…
Come and visit with friends and drink our coffee and tea as you make plans for your spring planting!
Specials for the Day
20% OFF Hydrangeas, Roses, Peonies, and Hostas
(must be taken on day of sale)
20% OFF Fountains and Containers
Activities
10:00 AM and 1:00 PM
Miniature Gardens with Tonya
Mixed Planters with Diana
All Day
Landscaping design advice with John
10:00 AM and 3:00 PM
Landscape installation questions answered by Ron VanNorstran.